Kids Heart Challenge is underway! Please sign-up your student for free at
www.heart.org/kidsheartchallenge
or the Kids Heart Challenge app. Once you register you can take a healthy challenge and begin collecting all the Heart Heroes. Our goal is to raise 12000 donations to help others and earn our school PE equipment!

Students in grades K-8 across Fayetteville Public Schools participated in Computer Science in Education Week by completing an Hour of Code project.
https://bit.ly/2RPbOaR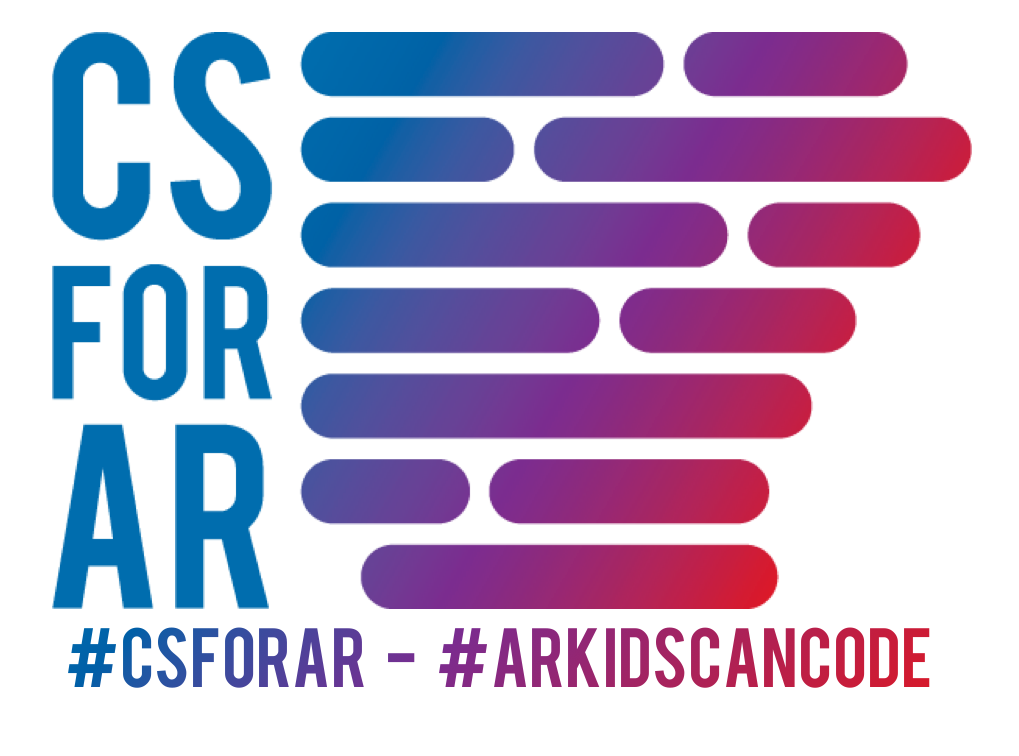 We are so grateful for the kind, patient, and dedicated Fayetteville Police Department officers that work with our school district daily. Our thoughts are with them, the entire department, and their families as they grieve the loss of Officer Stephen Carr.

FVA is accepting student applications for the 2019-2020 school year! Fayetteville Virtual Academy is an open-enrollment school. Students who reside in the Fayetteville Public School District attendance area are eligible to attend FVA. Students who reside in the state of Arkansas but outside the Fayetteville Public School District may apply to enroll in FVA . Apply now at
http://fayettevillear.apptegy.us/o/fva
Explore...APPLY NOW!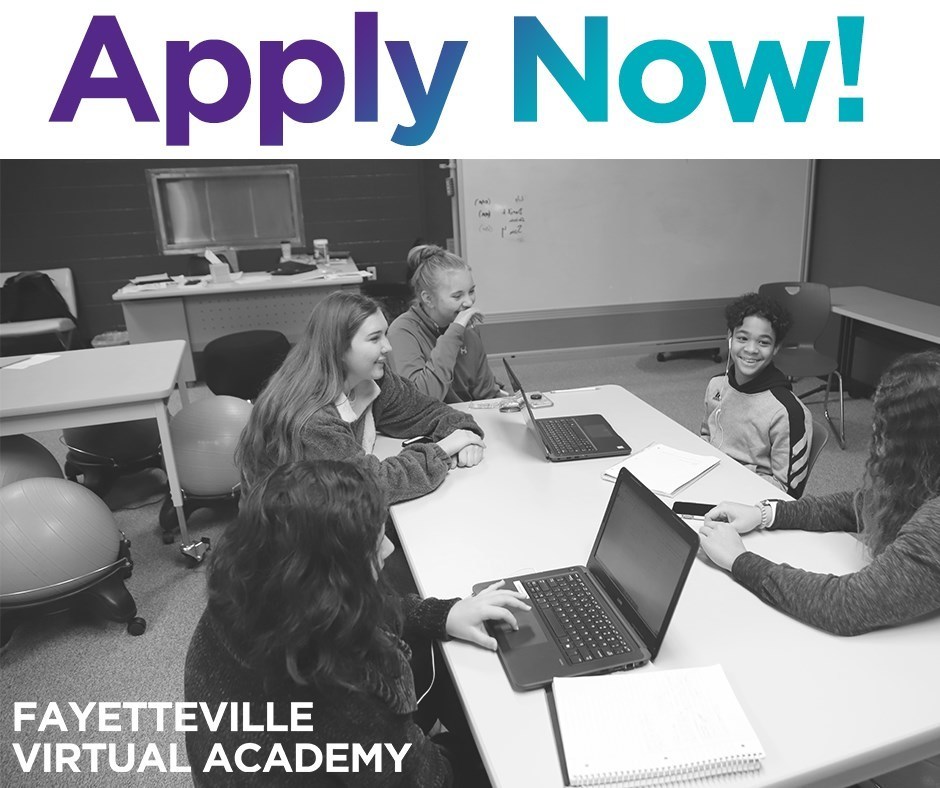 Fayetteville High School Choir invites ye noble Lords and Ladies to: THE FIFTEENTH ANNUAL MADRIGAL FEAST ROYAL RENAISSANCE BANQUET For more information click here:
https://bit.ly/2CfLRIH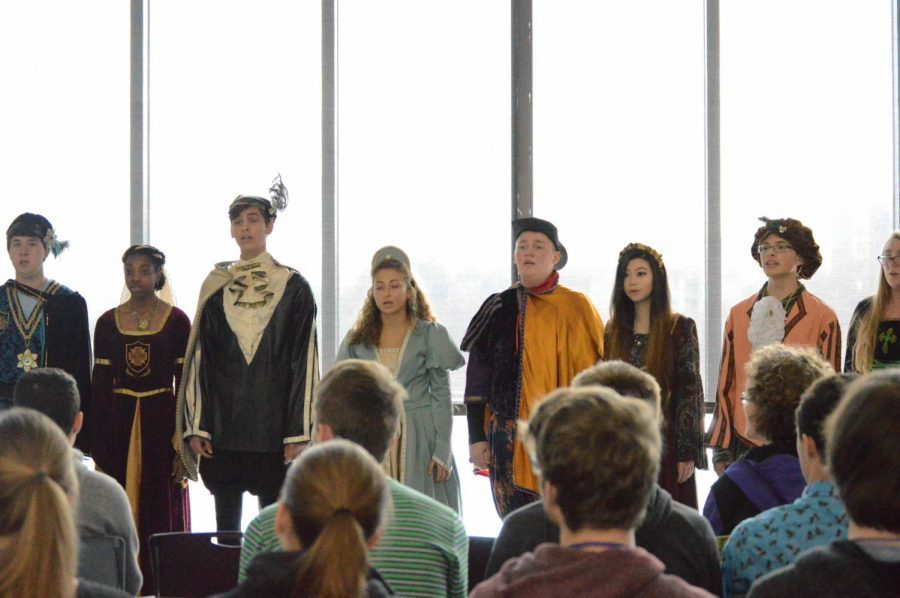 Fourth and sixth-grade students in Fayetteville Public Schools got a treat today! They traveled to Fayetteville High School to hear New York Times bestselling author and illustrator Jarrett J. Krosoczka as part of the True Lit Festival sponsored by the Fayetteville Public Library. He spoke to students in the Bulldog Arena and Performing Arts Center and also led a writing workshop.

Super Kids Day is Friday, June 7!

4th grade celebration is Thursday, June 6 at 1:30.

Kindergarten Celebration is Wednesday, June 5 at 1:30.

Pre K Celebration is Monday, June 3 at 9am.


Don't Miss the Fun! Spring Fling is Friday, May 17th at 6 PM. Join us for food, outdoor games, bounce houses, and a movie. Students will have the opportunity to DUNK their favorite teacher/principal in the Dunking Booth! $6 per person or $24 for a family of 5 or more!

Don't forget that Monday, April 29 is a regular school day. It is a make-up day for the March 4 snow day. Intersession will begin on Tuesday, April 30.

Due to weather causing school to be cancelled today, the 2nd grade music program has been rescheduled for March 11 at 2pm and 6pm. If your child has a speaking, instrumental, or singing part and will not be there next Monday, email Mrs. Smith(
dixie.smith@fayar.net
).

Our school has started Kids Heart Challenge with the American Heart Association. Because our school is such a great supporter of Kids Heart Challenge, our students can earn them ALL instantly when students sign up online or by downloading the Kids Heart Challenge app.

Happy Hollow Technology Night- Monday, January 14 at 6pm in the cafeteria. Please join us as we talk about the websites and equipment your students use at HH and district policy and safeguards.

We invite members (past and present) of the US Armed Forces to join us Friday, November 9 at 8am as we honor them with a special Veterans Day program.

Flu shot clinic is Monday, October 29!

Please join us October 16 at 7:40 am for the Million Father March! Calling all fathers, grandfathers, foster fathers, stepfathers, uncles, cousins, big brothers, male caregivers, mentors, and family friends!

Friday, September 7th is Coffee with the Principals at 8:30AM after Rise & Shine. If you would like to come please RSVP to the school office by tomorrow, September 6th.

The Sweat Hogs from the UA will be at Rise and Shine August 31. Please wear red! WPS!

Join us to gain knowledge about the following: Standard Based Report Cards School Achievement Grade Level Standards School Funding Procedures August 28-1st & 4th grades August 30-2nd & 3rd grades September 6- Kindergarten We will begin at 6pm in the cafeteria.

Tuesday, August 7th Kindergarten Info Night 5:30-6:30 Meet your teacher and get information about kindergarten.

Our first popcorn day is August 31!

August 31 is Dental Screening Day.

August 13 is the First Day for Students!! Can't wait to see you all!

Thursday, August 9- 1st through 4th grades- Drop in sometime between 4:30 and 6:00PM. Meet your teachers and see classrooms. There will also be someone from the bus garage and cafeteria here to help you. Class lists will NOT be posted until 4:30PM.